Many people tend to struggle with weight loss these days . But the fact is that since we are all constructed differently, we simply have to find what works best for our individual body structure and composition. The fat loss workout that your friends or family members used will probably NOT do the trick for you. A little experimentation is what you are going to have to undergo. There is simply no other way to find the most well-matched fat loss workout plan .
[Read the rest of this entry…]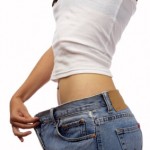 It's basic common knowledge some workouts will help you burn fat better than others . If you're seriously trying to lose weight, choosing one of these fat-burning workouts just makes more sense than choosing workouts that are less effective.
Interval Training for Increased Fat-Burning
[Read the rest of this entry…]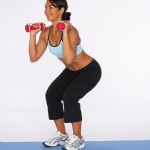 You've been eating healthy. You've been doing your cardio exercise. You've been good, but for some how, you're still not content with your appearance. You're at or near your goal weight, but you still don't look like that picture of that guy on the wall at the gym.
Now you need to start your ultimate weight training exercises. The exercises that use weights, which target specific muscle groups, toning and building the muscle you have.
Be aware, however, this is not attack specific fat areas on your body. Spot reduction doesn't work.  Dieting and aerobic exercise should have already decreased the amount of fat in your body. The goal here is to tone your muscles. Here are some difficult areas you can go after and the way to do it; safely and easily. [Read the rest of this entry…]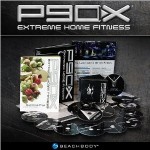 If you plan to follow a certain fitness plan, you should first try to learn what the program is and what it can do for you. This makes sense since there are many programs out there, offering to help you get ripped and have the best shape you ever intend to have. But this is where this article will take you, an understanding of what the p90x fitness plan. This program has been developed by Tony Horton, a fitness guru, together with Beachbody CEO Carl Daikeler. Their work has resulted in a 90-day program that consists of 12 different workouts and that capitalizes on periodization or the concept of muscle confusion. In this program, there is a constant introduction of new routines that help one avoid boredom and make his muscles confused. And when the muscles get more confused, the body tends to work harder, therefore, greater results are expected.
[Read the rest of this entry…]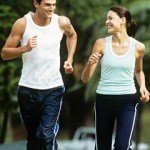 If you want to lose weight and burning fat, a diet program alone will not get the job done. The best way to burn fat is to workout; aerobic exercise, specifically. Aerobic exercise draws on the body's fat stores as a fuel source  – the more cardio you do, the more fat you'll use up.
Include these aerobic exercises for great fat burning results:
1. Running – Running is an outstanding fat burner. Getting started with a running program is relatively painless – get a first-class pair of shoes and you're ready to begin. Ease into a running program steadily; to avoid damage to joints.
2. Walking – If you're not quite up to a running program, a 30 minute daily walk can also do wonders for fat burning. Take the time to include a walk every day in the morning or after dinner to burn fat steadily. [Read the rest of this entry…]
People want to be fit today. They try their best not to indulge in too many fatty foods or drink too much alcohol. They want to remain active. But for some people this may not be easy. Losing weight by walking is a very sensible way to start on a weight loss program.
Why is this a good way for many to exercise? There are many people who have conditions where strenuous exercise is not recommended. They may have problems with their legs or back. They may be overweight to the extent that many of the programs available in the market today would not be suitable for them.
Walking is gentle on your body. That is the number one benefit of this exercise. You are not adding stress to joints or muscles. You can walk slowly and then increase to a faster speed. Then you start walking with more powerful, but still gentle, movements.
The greatest thing about losing weight by walking is that you are able to do it at any age and probably at any time of the year. It is also a pleasant exercise as you can drive to different locations and walk amidst nature or by rivers. Go to the botanical gardens in your city and enjoy the gardens and flowers while walking.
If the weather is not conducive to walking out of doors you may want to go to a shopping mall. Window shop but at a faster pace than you would generally. If you are a senior citizen there are walking clubs that go to these malls and at the same time enjoy interaction with others.
Losing weight by walking has many benefits. If you walk every day for at least half an hour your body will slowly get stronger, you will lose weight, and you will feel much better about yourself for doing this. If you do have a medical condition it is recommended that you speak with your physician prior to a walking program.
When it comes down to it the most important aspect of losing weight will be the food that you eat and a schedule that you keep to when you eat it. Most people seem to assume that losing weight will require a great deal of exercise, but this is not the case at all. Exercise is certainly a great way of supplementing your weight loss, but nutrition is the most important factor. If you are looking for losing weight workouts to help supplement your weight loss, however, there are loads of things you can consider.
Essentially, anything that gets your heart racing and gets your metabolism going with help you to lose weight. There really is no secret to it, and as long as you are moving you will be burning off calories and losing weight. Most commonly, people will tend to go running in order to complete their regular cardio session, there are certainly more intensive workouts that could be done.
For example, if you simply wanted to actually go out running but do it in a more intense way then you could consider fartlek training. This type of training simply refers to sprint training whereby you will jog for 30 seconds and then spend 30 seconds, repeating the process as many times as you can and is one of the very effective losing weight workouts you can do.
Doing this for only 15 minutes a day and therefore doing 15 jobs and 15 sprints will be far more effective at helping you to burn off calories than if you were to simply go running for 45 minutes.
Of course, it is actually very good idea to addsome resistance training into your losing weight workouts. The more lean muscle you are able to build, the more fat you will burn off in general, and therefore you should incorporate certain lean muscle building exercises into your workout routine as well.